February 25 – 26, 2023
2023 REGISTRATION IS OPEN!
Although the Gasparilla Distance Classic Association (GDCA) has instituted practices to lessen or reduce the spread of COVID-19, the GDCA cannot guarantee you will not get exposed to the virus or get sick as a result of attending one of the GDCA events. By attending or participating in a 2023 PGDC Race Weekend Event, you voluntarily assume all risks related to exposure to COVID-19.
2023 Stella Solstice Challenge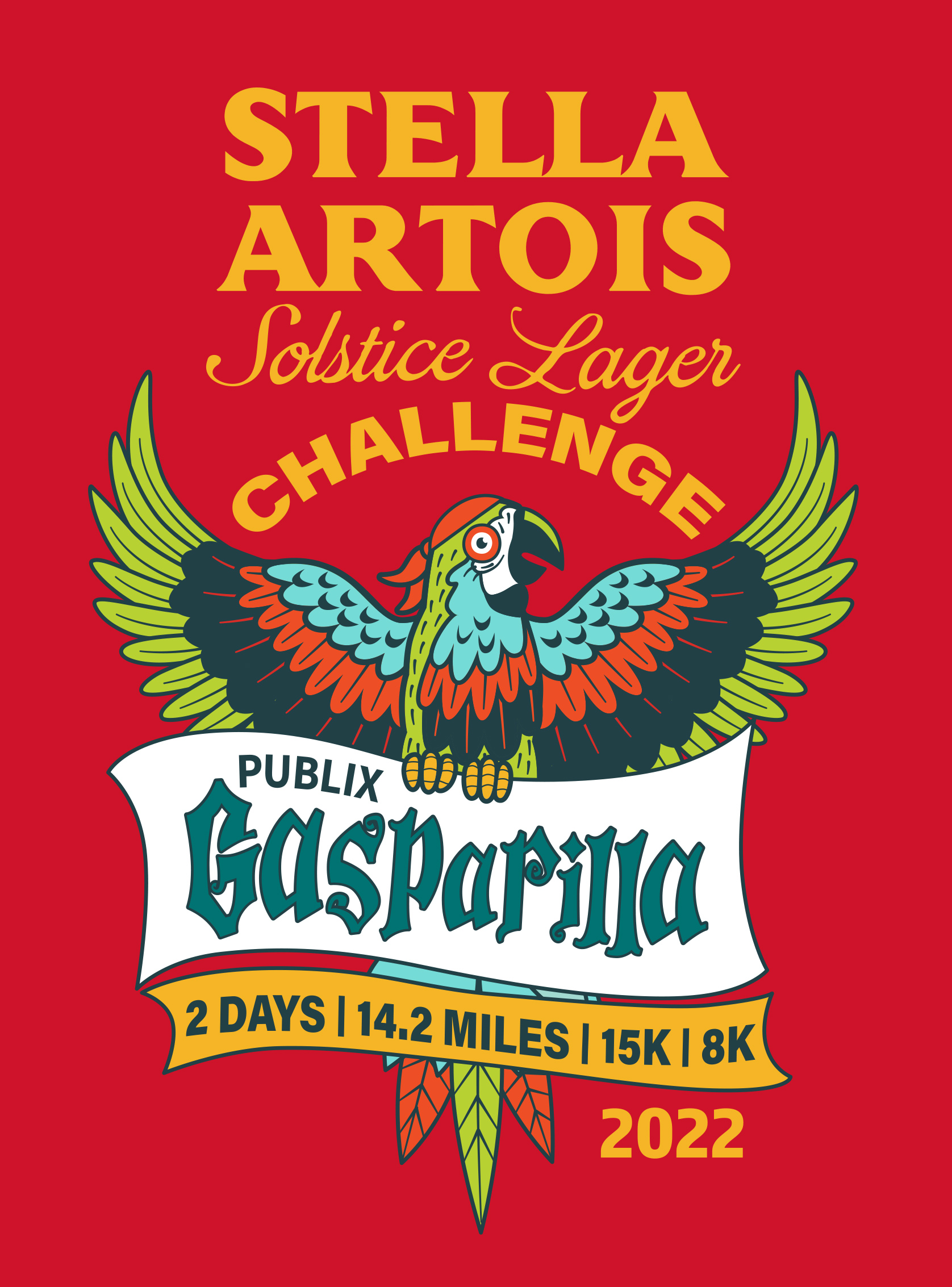 There's a Challenge for everyone! Don't miss the chance to participate in the 2023 Stella Solstice Challenge which consists of running the 15K on Saturday and the 8K on Sunday.
In addition to the individual event Runner Premiums (15K Shirt, 15K Finishers Medal, 8K Shirt, 8K Finishers Medal, 15K Virtual Finisher's Certificate, 8K Virtual Finisher's Certificate, a Virtual 'Goody Goody' Race Bag & one PGDC Branded Publix Reusable Shopping Bag), registered Stella Solstice Challenge participants will also receive a Stella Solstice Challenge Jacket.
Those runners and walkers that complete the Stella Solstice Challenge by participating in and crossing the Finish Lines of both events will receive a Stella Solstice Challenge Finisher's Medal and a Stella Solstice Challenge Finisher's Certificate.
ATTENTION STELLA SOLSTICE CHALLENGE WALKERS!  Walkers are welcome in the Stella Solstice Challenge. Because of road closure permits, a 16-minute per mile pace must be maintained in the 15K & 8K.  For event-specific Walker Information, please visit the 15K & 8K Runner Info pages.
Challenge Seeded Start Access
Challenge (15K & 8K) Seeded Start Access is limited and will be provided on a first-come, first-served basis. Access for Challenge participants will be based on 15K Seeded Start Requirements. For Seeded Start Access, respond with a "Yes" during online registration when asked if you would like to be considered for a seeded number. PLEASE NOTE that a seeded number will be assigned once verified utilizing Athlinks, 
Please note that the listed Finish Times are ONLY for those that are requesting a Stella Solstice Challenge Seeded Number.
Finish Time Requirements for Seeded Men's Entry:
Half Marathon – 1:30:00 or less
15K – 1-hour or less
10K – 40-minutes or less
Finish Time Requirements for Seeded Women's Entry:
Half Marathon – 1:45:00 or less
15K – 1:15:00 or less
10K – 50-minutes or less
Stella Solstice Challenge Entry Fees
$145
June 1 – October 31, 2022
$165
November 1, 2022 –
January 13, 2023
$185
January 14 – February 19, 2023
ONLINE ONLY
(or until Stella Solstice Challenge Sells Out)
Refunds and/or transfers of registration are not allowed in the Stella Solstice Challenge.
Entry Requirements
All 2023 Publix Gasparilla Distance Classic participants MUST sign the Race Form Waiver. A Parent or Legal Guardian MUST sign the Race Application Waiver for participants under the age of 18.
LATE ONLINE REGISTRATION FEES WILL BEGIN ON SATURDAY, January 14, 2023.
Online Registration
Upon completion of your Online Registration, you will receive an email from Race Roster Networks confirming your registration.
Mail-In Offline Registration
To register by mail, please complete this 2023 PGDC By-Mail Registration. (PGDC Registration Form must be opened in Adobe Reader).  Once opened, click on each field, fill in, and then, print for signing.  Once completed, enclose the Entry Fee Payment and mail it to the following address: GDCA  • P.O. Box 1881  •  Tampa, FL 33601-1881
All Mail-in Offline 2023 Publix Gasparilla Distance Classic Stella Solstice Challenge Race Applications must be postmarked by January 13, 2023.
IMPORTANT:  Due to administrative costs associated with processing Mail-in Offline PGDC Registrations, a $3 Processing Fee must be added to the Total Registration Amount Due. Registration Forms received without the $3 Processing Fee will be returned.
Click here for the 2023 PGDC By-Mail Registration Form
Race Confirmation Emails
Registered participants who provide a correct and legible email address will receive a Race Registration Confirmation via email from PGDC no later than Monday, February 20, 2023. Confirmation will include each participant's assigned Race Number, Name, Address, Race Entered, and Age.
If at any time, you have unsubscribed from the Publix Gasparilla Distance Classic E-Blast Database, you WILL NOT receive a Registration Confirmation via email.  You MUST rejoin the Publix Gasparilla Distance Classic E-Blast Database.  To rejoin, Click Here.
Refunds/Transfers
Due to extensive logistical planning and commitments made in the race production process, we have a no refund, and no transfer policy.
Order now and save $10 on your race photos!  Secure all your digital images for only $49.95.  Take advantage of this limited-time offer before prices increase to $59.95. 
Finish Line Engravers
Celebrate your perseverance and pride with the help of Finish Line Engravers by personalizing your 2023 PGDC Finisher Medal (including multiple events and Challenges) with your name and net finish time. After you complete your race(s), simply bring your medal(s) to Finish Line Engravers Booth at the Q105 Post Race Celebration in Tony Jannus Park and they will engrave it on the spot! When making your purchase, please designate the number you wish to engrave at $20 per medal.
Runcoach Online Training:  Create A Custom Program For You
Runners who train with the Runcoach improve finishing times by an average of 7%.  Visit Runcoach to create your free training program. 14-day Coaching trial included

.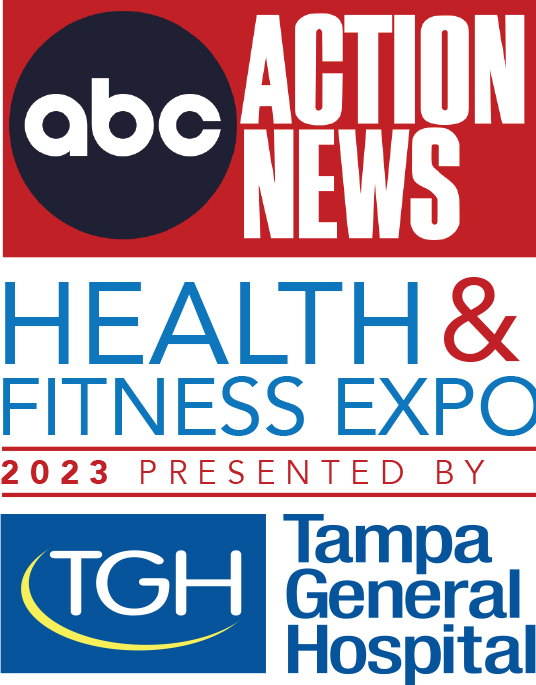 Publix Gasparilla Distance Classic 5K Race Packet, T-shirt, and Race Number Pick-Up will take place during the ASC Action News Health & Fitness Expo, presented by Tampa General Hospital being held at the Tampa Convention Center – East Hall on Friday, February 24, 10 a.m. – 8 p.m., and on Saturday, February 25, beginning at 6:00 a.m.
PLEASE NOTE:  If you are not able to attend the Expo and pick up your Race Number, a Race Number Pick-Up Authorization Form must be completed, signed, and presented by whoever WILL be picking it up for you.  A downloadable version of the Authorization Form can be found below.

See your name in a special section in the Tampa Bay Times recognizing that you ran the 2023 PGDC! Select this option and a copy of the printed section will be mailed to your home. This section will publish on Wed., March 1, 2023, and is the perfect memento for all registered participants. For local registered participants, the 2023 PGDC/TBT Special Section will only be available in Single Copy Sales of the Tampa Bay Times on Wed., March 1, 2023.
To purchase the 2023 TBT-PGDC Race Results Special Section Package, register online or by mail. Already registered, please utilize the 2023 TBT-PGDC Race Results Special Section Order Form fillable.