From Our Hearts
To Yours!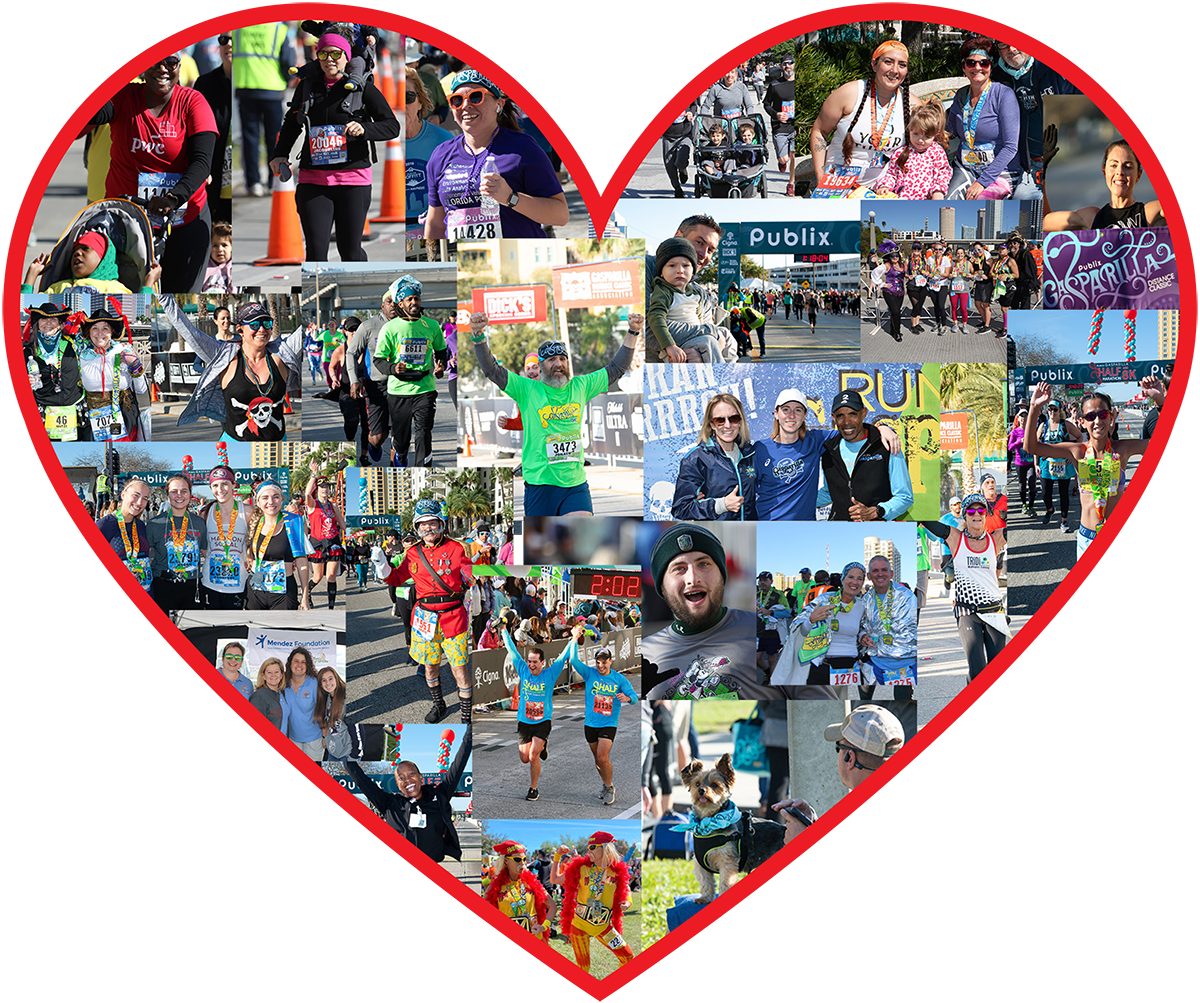 Stay Safe At Home.
Stay Healthy At Home.
Stay Calm At Home.
Stay Kind At Home.
A Message From
The Gasparilla Distance Classic Association
In today's world, the Gasparilla Distance Classic Association is hopeful that you and your family and friends are doing well and are finding ways to stay healthy and strong.
Together we are in the midst of unchartered territory. The COVID 19 outbreak is impacting all of us in so many ways.  With each passing day, we have a better understanding as to the resulting challenges.
In early March, as we watched while schools and universities were closed and event cancellations were announced, we were so grateful that the 2020 Publix Gasparilla Distance Classic Race Weekend Events were held prior to the coronavirus threat escalation.
The safety and wellbeing of our participants, volunteers, corporate partners, event staff, and spectators is always our top priority. Two weeks prior to Race Weekend, we consulted with the Hillsborough County Office of Public Health. At the time, there were no confirmed coronavirus cases in Hillsborough County or the State of Florida. Had the race been two weeks later, we too, would have been forced to give great consideration to cancellation.
The Gasparilla Distance Classic Association has always been forthcoming and transparent with its decision making. As we look forward to the 2021 PGDC Race Weekend Events that will be held on February 20 & 21, we are developing a 'What If' protocol that will address a potential cancellation.
So that we can properly vet and share the protocol, 2021 PGDC Race Weekend Registration will not open on May 1, 2020.
2021 PGDC Registration will open on June 1, 2020.
Please know how very much we appreciate your support and understanding.
Stay safe!

ARRRGH!!!
Calling all runners! Your friends and family need you!
We're challenging you to join a movement with us – a movement to inspire movement.
Currently, our communities are seeking new at-home or socially-distant friendly exercise alternative
or worse, taking a hiatus from exercise all together.
As runners, we know that regular exercise improves our physical and mental well-being.
Our Challenge!
Bring these non-runners into the world of running – help inspire their first run, celebrate their accomplishments, "show" them the ways, and teach them that a run is a run, regardless if it's 5 miles, 5 blocks, or 5 laps around the kitchen table!
Afterall, every one of us had to release our inner runner at some point in our life!
#ReleasetheRunner
Starting tomorrow, we'll share more about #ReleasetheRunner on the PGDC Social Media Platforms.