May 8-9, 2021
2021 REGISTRATION IS NOW OPEN!
2021 Michelob Ultra Organic Seltzer Challenge
There's a Challenge for everyone! Don't miss the chance to participate in the 2021 Virtual Stella Solstice Challenge that consists of running the 15K and 8K.
In addition to the individual event Runner Premiums (15K Shirt, 15K Finishers Medal, 8K Shirt, 8K Finishers Medal, 15K Virtual Finisher's Certificate, 8K Virtual Finisher's Certificate, a Virtual 'Goody Goody' Race Bag & one PGDC Branded Publix Reusable Shopping Bag), registered Stella Solstice Challenge participants will also receive a Stella Solstice Challenge Jacket.
Those runners and walkers that complete the virtual Stella Solstice Challenge by running and finishing the 15K and 8K virtually will receive a Stella Solstice Challenge Finisher's Medal and a Stella Solstice Challenge Finisher's Certificate.
ATTENTION STELLA SOLSTICE CHALLENGE WALKERS!  Walkers are welcome in the virtual Stella Solstice Challenge. Unlike a traditional PGDC Race Weekend where road closure permits can limit some from participating, you can walk the 15K and 8K anywhere and at a time that's most convenient for you.

Stella Solstice Challenge Entry Fees
$115 – June 1 – 30, 2020
$135 – July 1 – Oct. 31, 2020
$155 – Nov. 1, 2020 – March 5, 2021
$175 – ONLINE ONLY March 6 – May 2, 2021
Please note that the Stella Solstice Challenge sells out quickly! 
Entry Requirements
All 2021 Publix Gasparilla Distance Classic participants MUST sign the Race Form Waiver. A Parent or Legal Guardian MUST sign the Race Application Waiver for participants under the age of 18.
LATE ONLINE REGISTRATION FEES WILL BEGIN ON SATURDAY, March 6, 2021.
Online Registration
Upon completion of your Online Registration, you will receive an email from Race Roster Networks confirming your registration.
Mail-In Offline Registration
To register by mail, please complete this 2021 PGDC By-Mail Registration. (PGDC Registration Form must be opened in Adobe Reader).  Once opened, click on each field, fill in and then, print for signing.  Once completed, enclose Entry Fee Payment and mail to the following address: GDCA  • P.O. Box 1881  •  Tampa, FL 33601-1881
All Mail-in Offline 2021 Publix Gasparilla Distance Classic 15K Race Applications must be postmarked by March 5, 2021.
IMPORTANT:  Due to administrative costs associated with processing Mail-in Offline PGDC Registrations, a $3 Processing Fee must be added to the Total Registration Amount Due. Registration Forms received without the $3 Processing Fee will be returned.
Click here for the 2021 PGDC By-Mail Registration Form
Race Confirmation Emails
Registered participants who provide a correct and legible email address will receive a Race Registration Confirmation via email from PGDC no later than Monday, May 3, 2021. Confirmation will include each participant's assigned Race Number, Name, Address, Race Entered, and Age.
If at any time, you have unsubscribed from the Publix Gasparilla Distance Classic E-Blast Database, you WILL NOT receive a Registration Confirmation via email.  You MUST rejoin the Publix Gasparilla Distance Classic E-Blast Database.  To rejoin, Click Here.
Refunds/Transfers/Deferrals
Due to extensive logistical planning and commitments made in the race production process, we have a no refund, no deferrals, no transfer policy.
---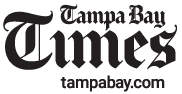 Purchase the 2021 Tampa Bay Times
PGDC Runners Special Section – $5
See your name in a special section in the Tampa Bay Times recognizing that you ran the 2021 PGDC! Select this option and a copy of the printed section will be mailed to your home. This section will publish on Wed., May 12 and is the perfect memento for runners who live outside the Tampa Bay area or aren't Tampa Bay Times subscribers.
To purchase the 2021 TBT-PGDC Race Results Special Section Package, register online or by mail. Already registered, please utilize the form-fillable 2021 TBT-PGDC Race Special Section Order Form.
---
Packet Pickup

   If you register by mail or online, you MUST pick up your T-shirt and packet during the 8 On Your Side Health & Fitness Expo being held at the Tampa Convention Center – East Hall on Friday, May 7, 9 a.m. – 9 p.m., and on Saturday, May 8, 6 a.m. – 5 p.m.
PLEASE NOTE:  If you are not able to attend the Expo and pick-up your Race Number, a Race Number Pick-Up Authorization Form must be completed, signed, and presented by whoever WILL be picking it up for you.  A downloadable version of the Authorization Form can be found below.
Race Number Pick-Up Authorization Form